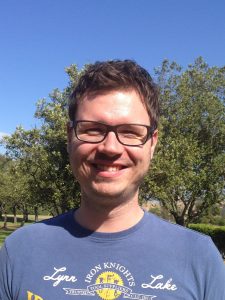 Ph.D. student in the Efficient Computing and Storage Group
Johannes Gutenberg-Universität Mainz
Anselm-Franz-von-Bentzel-Weg 12
55128 Mainz, Germany
Telefon: +49 6131 39 29426
Email: vef@uni-mainz.de
About
Marc-André Vef is a Ph.D. candidate at the Johannes Gutenberg University Mainz. He started his Ph.D. in 2016 after receiving his B.Sc. and M.Sc. degrees in computer science from the Johannes Gutenberg University Mainz. His master's thesis was in cooperation with IBM Research about analyzing file create performance in the IBM Spectrum Scale parallel file system (formerly GPFS).
During his Ph.D., he has worked on several projects focusing on file system tracing (in collaboration with IBM Research) and distributed file systems, among others. Most notably, he designed two ad-hoc distributed file systems: DelveFS (in collaboration with OpenIO), which won the Best Paper in its category, and GekkoFS (in collaboration with the Barcelona Supercomputing Center). GekkoFS placed fourth in its first entry in the 10-node challenge of the IO500 benchmark. The file system is actively developed in the scope of the EuroHPC ADMIRE project.
His research interests focus on file systems and system analytics.
Publications
2021
2020
2019
2018
2017
2016